You want to quickly index pages of your latest website on Google? IndexMeNow is the reference tool you need. Developed by an SEO expert, this indexing tool is my latest discovery. I have already tried it for several hundreds of URLs. Let's discover the results, but also everything there is to know about the service.
Little gift, I have an exclusive coupon code. By entering "DENIS10", you get 10% discount on any pack !
What is IndexMeNow?
IndexMeNow is an online tool that allows you to have your URLs easily and quickly indexed. The official website of the tool is indexmenow.com.
The service works in the form of credits. You buy credits that you use at a rate of one credit per URL submitted.
Who is the creator of IndexMeNow?
IndexMeNow is a service developed for a French SEO Stephane Madaleno (@smadaleno on Twitter). He already has several interesting tools, including isindexed.com which I use to check in bulk if your URLs are indexed or not.
Why should I use IndexMeNow ?
To have your pages and articles indexed, of course!
More seriously, all SEO consultants and website editors have noticed that the indexing of pages on Google is becoming more and more complicated. Sometimes, excellent pages that meet the quality criteria of Google take weeks to be indexed or even are never indexed. Faced with billions of new pages, the search engine sorts through them and finds it difficult to handle the load.
If your page is not present on Google, it is useless. No visitor can find it in the search engine results.
Similarly, if a web page linking to your website is not indexed, it brings no popularity to your website.
The rule is simple: not indexed, a page is useless!
How to get your urls indexed via IndexMeNow?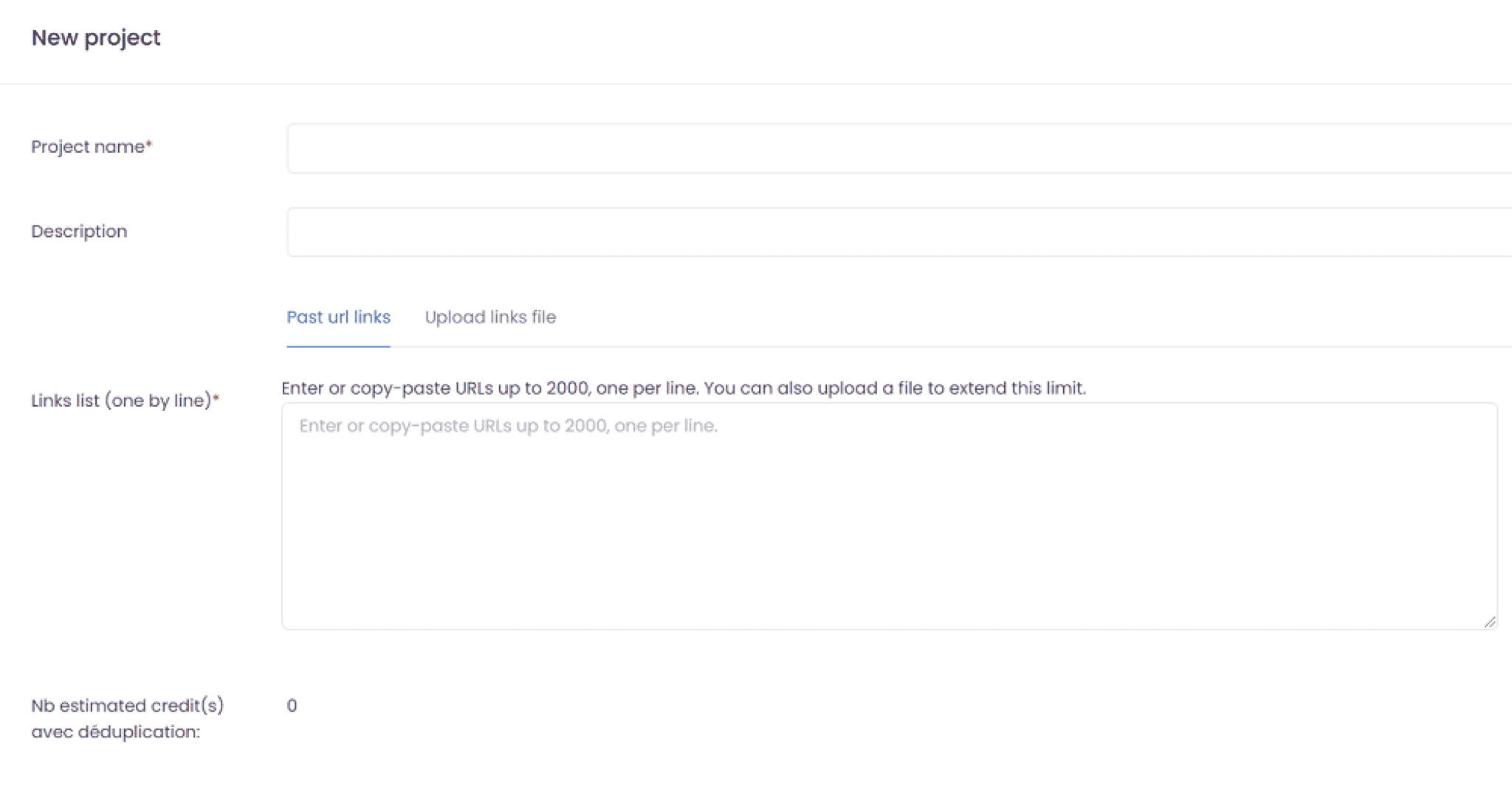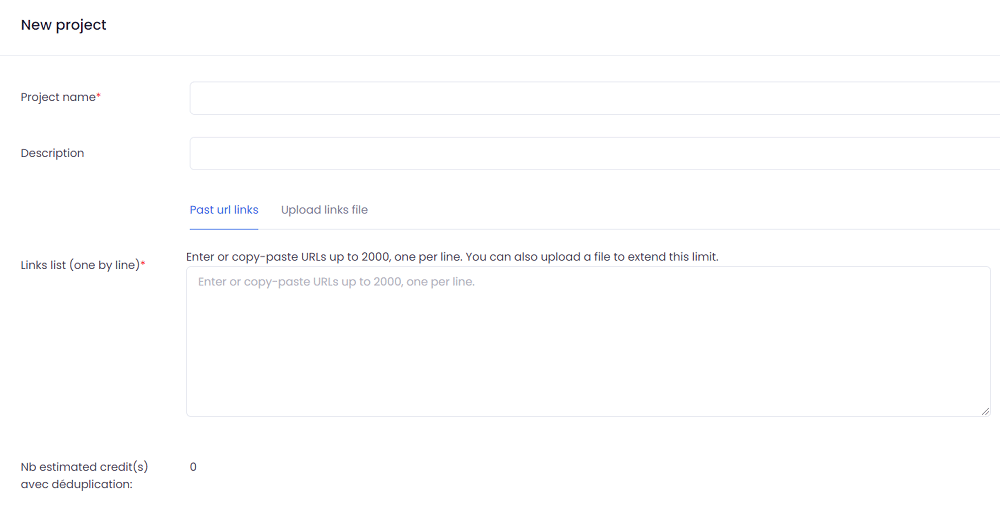 You have a weak technical background and think that forcing the indexation of a page on Google is out of your reach? IndexMeNow is the ideal tool. The service does all the work for you and you don't have to manage any technical skills.
To do so, log in to your IndexMeNow account, then click on "Add a project". To make it easier for you to follow up on your indexing, remember to put a project name that is meaningful to you. Then, paste the URLs you want to be indexed.
The number of credits that the project costs is indicated just below. To start the indexing, click on "Save". That's it; the rest is up to the IndexMeNow team.
How do I track the indexing of submitted URLs?
Indexing tracking is available by going to "My Projects". Visually easy to understand, a summary on each project shows you the number of URLs being indexed, indexed and not indexed after several attempts.
Below this summary, you have the list of URLs with the status. When the page is indexed, you have the proof. Click on this proof and you open a search result page showing you that your URL is now on Google.
The different offers of IndexMeNow
To buy your IndexMeNow credits, you currently have 4 offers available:
The Starter pack: 60 credits for $49, or $0.82/credit
The Premium pack: 260 credits for $199, or $0.76/credit
The Agency pack: 600 credits for $399, or $0.66/credit
The Guru pack: 2000 credits for $999, that is $0.49/credit
As a reminder, 1 credit = 1 indexed URL.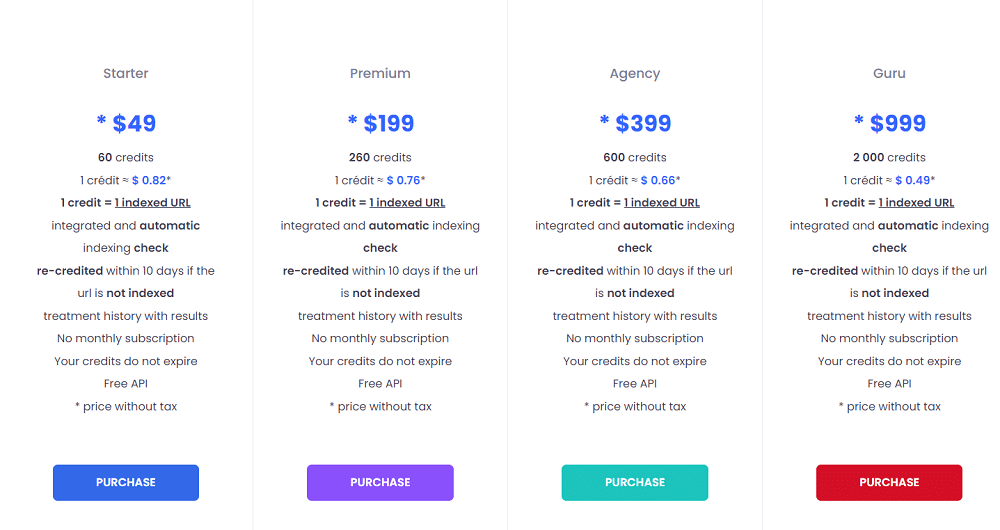 It is important to note that the offer is without commitment (no subscription) and that your credits do not expire.
That's why I prefered to take an Agency pack to test and I took a second one after. I will use it for the next months and it allows me to have a low price per credit. $0.66 to index a URL, it's a small amount compared to the impact of some pages !
The payment methods accepted by IndexMeNow are credit cards and Paypal.
I invite you to check the rates on the website.
Indexed Url or repaid credit: the tool's promise!
In the past, I had tried two indexing tools where the results were bad. As there was no guarantee of results, my two deposits were used in vain…
With IndexMeNow, you don't have this risk. If the URL is not indexed within 10 days, your credit is credited back to your account!
It happened to me for about twenty URLs and I confirm that the credits come back on your account.
Is IndexMeNow efficient to index your URLs?
Rather than a long speech, I prefer to show you a screenshot of the results obtained on indexing via IndexMeNow :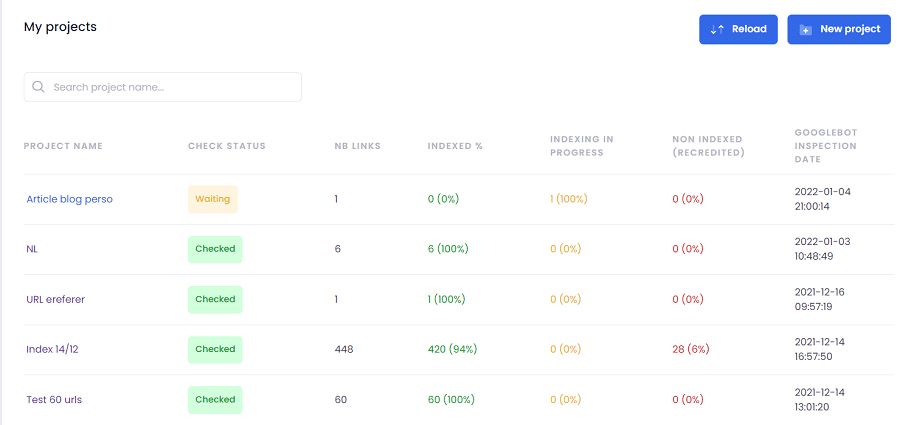 As this screenshot of my IndexMeNow projects shows, I'm at :
487 indexed URLs out of 515 submitted URLs, or a 94.6% indexing rate!
As this screenshot of my IndexMeNow projects shows, I'm at :
487 indexed URLs out of 515 submitted URLs, or a 94.6% indexing rate!
The promise of 90% indexation is verified in my case. I also specify that all my pages were not of good quality and that some were indexed without any modification on my part, while they were not despite a publication dating from several months.
Summary of advantages and disadvantages of IndexMeNow
Advantages
indexing rate higher than 90%
fast indexing (less than 24 hours for most submissions)
easy to understand and use tool
clear tracking
free api that allows you to make an indexing request in one click
credit refunded if page not indexed
Disadvantage
on small packs, the price remains high
How do I use IndexMeNow on a daily basis?
To finish my review of IndexMeNow, here are some details about my daily use of the tool.
I use the tool for pages of various quality in the following cases:
A page of my quality website that does not want to be indexed
A sponsored article on one of my websites is not indexed
An recent news needs to be on Google as soon as possible
A good backlink I got on a page does not index
The quick indexing of an expired domain allows me to quickly test the interest of the domain
The indexation of contents of very average quality (yet able to position well and bring me benefits).
How do I know that my pages are not indexed? Don't start wasting your time by entering Google commands like "site:example.com". It will take you a long time to check the indexing of your content.
There are two strategies: either you go through IsIndexed to do a bulk indexing test (but this has a cost), or you put your site on your Google Search Console account, go to the excluded URLs and export the list of non-indexed URLs. A small sorting is often necessary because some non-indexed pages do not deserve to be on Google (example: pagination of a category, legal notices…)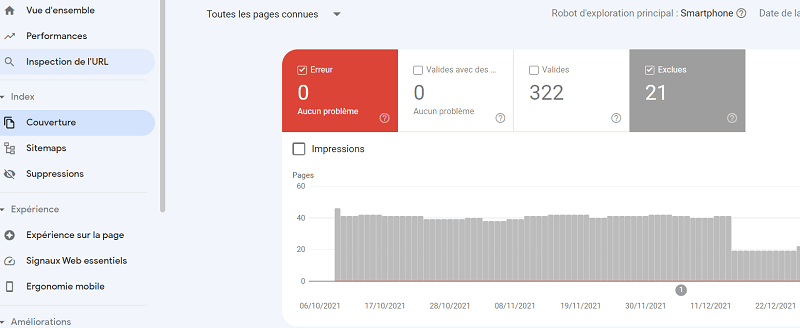 As mentioned before, I don't only index internal pages of my websites with the tool. I note on a .txt file the backlinks made during the month or export the list of those purchased on niche blogs via netlinking platforms. Then, at the beginning of the next month, I do an indexing check. If some links are not present on Google I force the indexation via IndexMeNow.
My opinion on IndexMeNow
With such results, my opinion on IndexMeNow can only be very positive. More than 90% of indexing and a refund of credits for non-indexed URLs, the promise is more than excellent.
If you have difficulties to get some pages indexed, I warmly invite you to give it a try. You won't be disappointed!
As a reminder, with the code "DENIS10", you get 10% discount on any Indexmenow pack.